Practice Areas
Whether your legal matter involves family law, personal injury, estate planning or probate, we are highly experienced counselors who will guide you toward the best possible solution. Contact us to discuss your legal issue with an attorney who gets results.
PERSONAL INJURY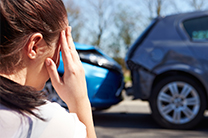 Life after an auto accident or other type of personal injury is difficult. It is often compounded by the fact that many injuries occur due to fault, recklessness, or negligence of another party. Injured parties and accident victims have to be concerned about immediate and ongoing medical care and treatment and financial burdens of mounting bills, time away from work, and additional strains on the household, its budget, and income. Property damage to vehicles and hassles presented by overzealous insurance professionals add to the frustration and stress. Further still, accident victims and injured parties have to endure emotional and mental distress, coupled with ongoing pain and suffering that stem from the accident or injury at issue.
We assist clients with:

Auto-related injuries

Work-related accidents

Slip and Fall accidents

Wrongful death

Premise and product liability
DIVORCE AND FAMILY LAW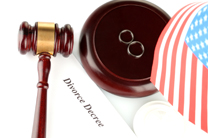 Family law regulates the legal relationships of people who are connected to each other by marriage, civil unions, family and relations, or where there is a custodianship, trusteeship or legal guardianship in place. Considering the complicated circumstances of this area, it is highly recommended to seek the advice of an attorney as soon as possible. Are you having legal issues regarding marriage, adoption or divorce? Perhaps you are seeking custody of your children. No matter what the issue, we have years of experience in family law, so we can guide you through the challenges you face no matter what they are.
For example, divorce is something that we all hope to avoid. However, sometimes it is the only reasonable option. If you're ever in this situation, remember that you have rights under the law -including an equitable distribution of the marital property. We can help to ensure that in the event of a divorce, your legal rights remain secure.
In contentious custody cases, there are often accusations of child abuse, which can trigger investigations by Child Protective Services and also investigations by the police. If you are accused of committing child abuse, it is very important to promptly contact an attorney, who is familiar with the unique CPS procedures and laws, to safeguard your legal rights throughout the investigative process.
PROBATE AND ESTATE PLANNING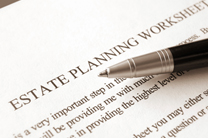 An estate is everything that you own: your car, home, real estate properties, personal possessions, and more. You probably want your assets to go to certain people or charities when you pass away. In order for this to happen, you must make an estate plan. This dictates who gets what and when they will receive it. Not only that, but an estate plan will instruct who should be named a legal guardian and manage inheritance for minor children if something happens to you, and what should be done in regards to your care and wellbeing if you become disabled before you die. Your estate plan should also include details about funeral arrangements and how other related costs are to be paid. If you wish to create an estate plan, contact The Moman Law Firm, we can help walk you through the process and ensure that your rights are protected in all estate planning & probate cases.